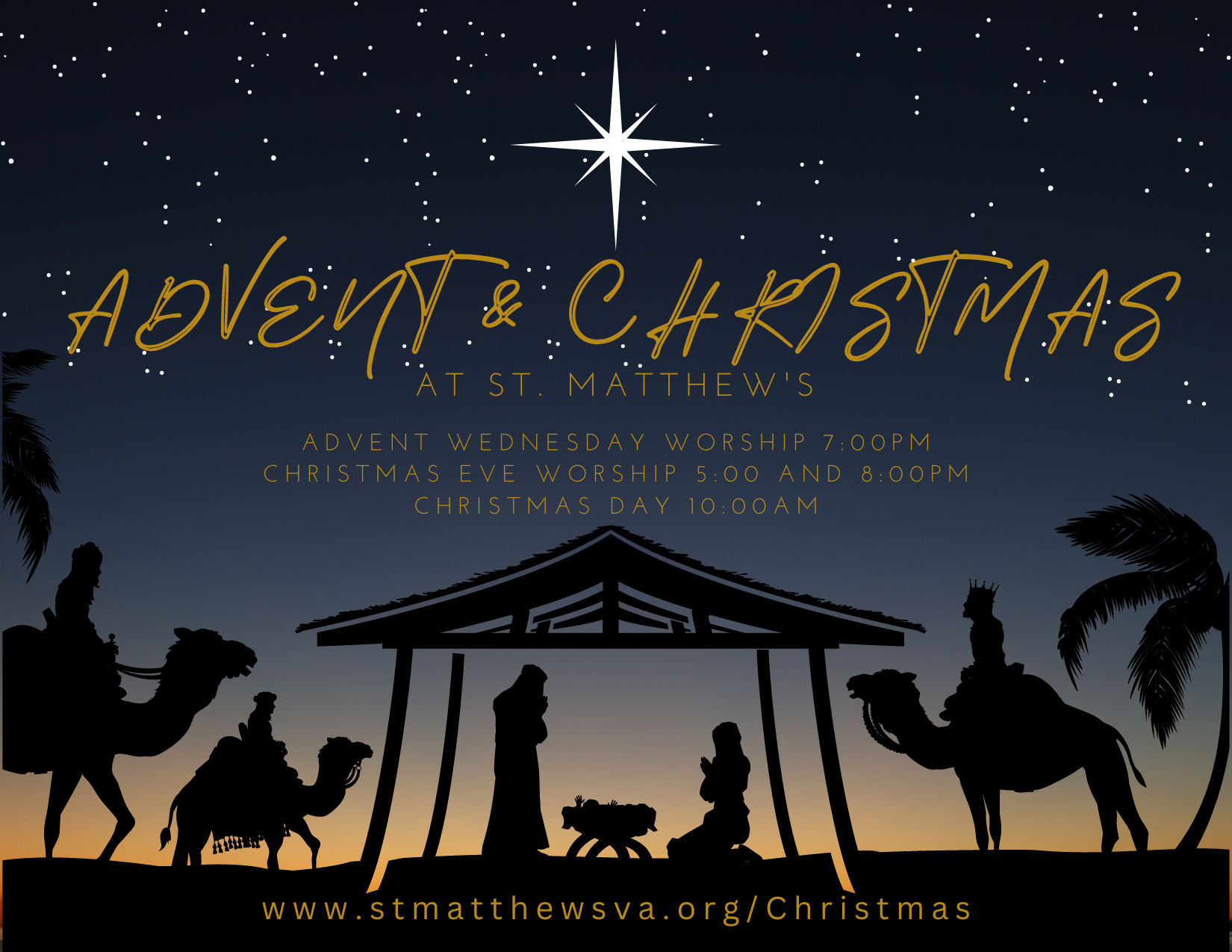 Wednesday, Dec. 7, 14, 21, 7pm – Midweek Advent Services. These are contemplative services of candles, silence, and song as we get ready for the Holy Disruption of Christmas. The services are about 30 minutes and are in-person only.  
Sunday, December 18, and Saturday, December 24 –We're looking for families and/or friends who would like to light the Advent Wreath during our remaining Advent and Christmas Eve services. Reach out to Kathy Lundgren (klundgren@stmatthewsva.org ) for more information or sign up on the St. Matthew's SignUp Genius.  
Saturday, December 24, 5pm – Family Christmas Eve Worship, a bright celebration! Cake reception to follow.
Saturday, December 24, 8pm – A candlelight Christmas Eve service of Holy Communion. Cake reception to follow.
Sunday, December 25, 10 am – Christmas Day Service. Cookies and coffee to follow.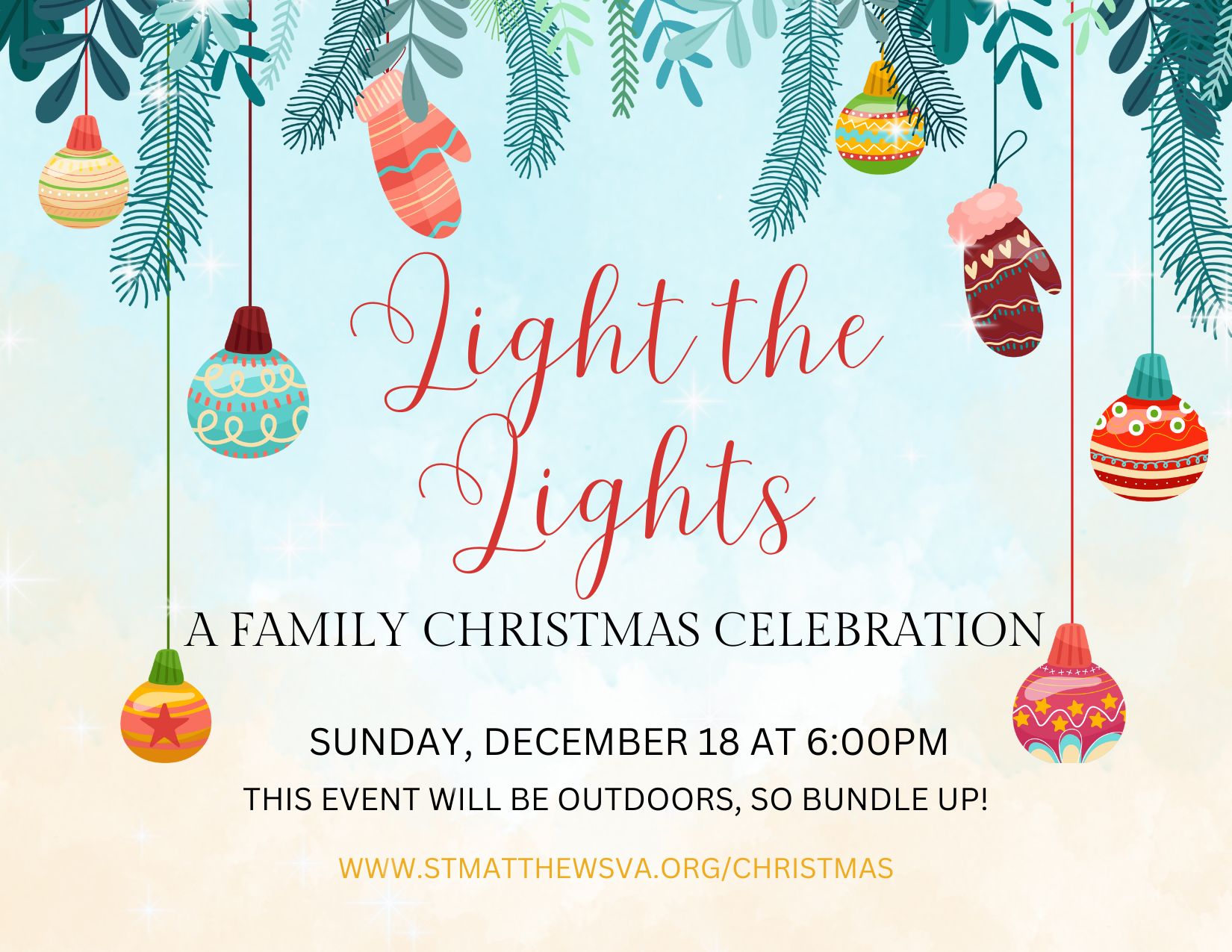 You are invited to join Light the Lights, a Family Christmas Celebration, on December 18 at 6:00 PM. We will share the Christmas story with songs and light, cookies and hot chocolate, a campfire and merriment! Dress warm and meet us under the stars in the campfire area behind the church.