Watch LIVE WORSHIP
Sundays at 10:00 am
In-Person Worship at St. Matthew's
Based on recommendations from the CDC and state guidelines, our procedures for in-person worship are subject to change.
We continue to follow CDC guidance for wearing masks indoors. The new guidance is based on the COVID-19 community level. The community level of COVID-19 in Prince William County is currently LOW. The CDC recommendation is to wear a mask based on your personal preference and risk level. We may also consider wearing a mask as an act of service to our brothers and sisters in Christ who are at higher risk for severe illness.
Worship will continue to be live streamed during the 10:00 AM service. 
What will in-person worship look like?
– Communion will be distributed by stations; when invited by an usher, please come forward using the center aisle to receive the bread and wine. Gluten-free wafers and grape juice are available.
– You are invited to stand, sit, or kneel throughout the service similar to a St. Matt's worship service pre-pandemic.
– We invite you to place your donations in the plate as it is passed. Donations can also be made online at stmattewsva.org/give. Your offerings go toward the mission of the church and allow us to respond to the needs of our congregation and community locally, nationally, and internationally.
– We will not have a nursery attendant for the time being. Children are welcome in worship!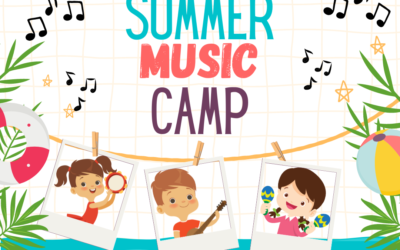 We Are Putting On A Musical! The Story of Noah and the Great Flood(as found in The Sailor's Bible) This year's Summer Music Camp will meet on the...
read more
Share Your Prayer Concerns & Celebrations with Us!
Let us know how we can be praying with and for you, your loved ones and the world. All prayer requests submitted are completely private and only shared with our pastors.