Watch LIVE WORSHIP
Sundays at 10:00 am
In-Person Worship at St. Matthew's
Thank you for your patience as we gradually open St. Matt's doors for in-person worship. Based on recommendations from the CDC and state guidelines, our procedures for in-person worship are changing.
We continue to follow CDC guidance for wearing masks indoors. The new guidance is based on the COVID-19 community level. The community level of COVID-19 in Prince William County is currently LOW. The CDC recommendation is to wear a mask based on your personal preference and risk level. We may also consider wearing a mask as an act of service to our brothers and sisters in Christ who are at higher risk for severe illness.
Worship will continue to be live streamed during the 10:00 AM service. 
What will in-person worship look like?
– Pre-packaged communion cups will be provided as you enter the worship space. Instead of coming forward for communion, we invite you to receive communion from your seat.
– You are invited to stand, sit, or kneel throughout the service similar to a St. Matt's worship service pre-pandemic.
– We will not pass the offering plates during worship, however we invite you to give online or leave your offering in the offering plate at the doors to the sanctuary.
– We will not have a nursery attendant for the time being. Children are welcome in worship!
Dear St. Matthew's Family, I want to extend an invitation to you to join our 50th Anniversary celebration the weekend of October 1 & 2. You may...
read more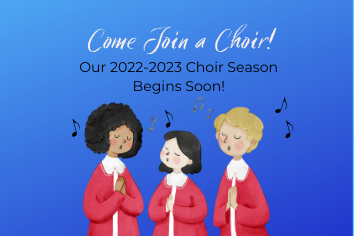 Senior Choir: (high school graduates and older)Rehearsals: Wednesday evenings:7:30 – 9:00 PM in the front of Fellowship HallBegins Wednesday, August...
read more
Share Your Prayer Concerns & Celebrations with Us!
Let us know how we can be praying with and for you, your loved ones and the world. All prayer requests submitted are completely private and only shared with our pastors.