Watch LIVE WORSHIP
Sundays at 10:00 am
Reopening Worship at St. Matthew's
Thank you for your patience as we gradually open St. Matt's doors for in-person worship. Based on new recommendations from the CDC and state guidelines, our procedures for in-person worship are changing.  On June 13th, worship will be outdoors followed by the church picnic. If it rains, we will move worship indoors. The following weeks, worship will be indoors. Guidelines are the same for both spaces. 
Starting June 13th, here is what you need to know:
– We will no longer have sign ups for worship. Please join us for in-person at 10am.
– We will continue to livestream worship during the 10am service
What will in-person worship look like?
– Congregation members will be seated in every other pew (Outdoors: we will have chairs set up and spaced out)
– All unvaccinated persons ages 5+ are required to wear masks. 
– Pre-packaged communion cups will be provided as you enter the worship space. Instead of coming forward for communion, we invite you to receive communion from your seat. 
– You are invited to stand, sit, or kneel throughout the service similar to a St. Matt's worship service pre-pandemic. 
– We will not pass the offering plates during worship, however we invite you to give online or leave your offering in the offering plate at the doors to the sanctuary. 
– We will not have a nursery attendant for the time being. Children are welcome in worship!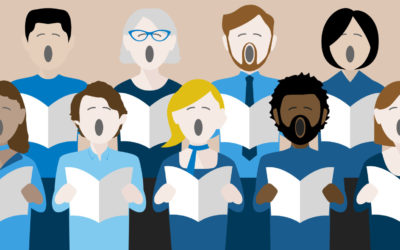 Starting on May 23, music at St. Matthew's will switch to setting 11 from the hymnal. This setting will be done in Spanish. If you want the chance...
read more
Share Your Prayer Concerns & Celebrations with Us!
Let us know how we can be praying with and for you, your loved ones and the world. All prayer requests submitted are completely private and only shared with our pastors.