Watch LIVE WORSHIP
Sundays at 10:00 am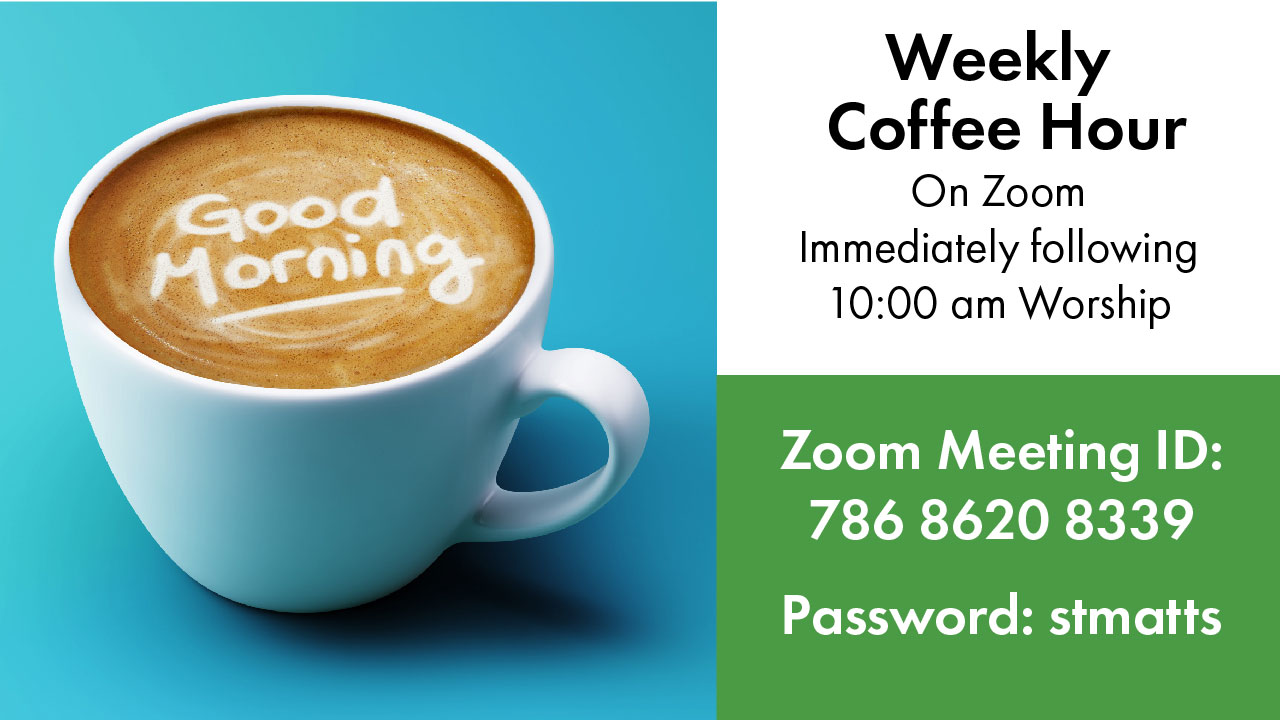 You are Invited to Coffee Hour on Zoom
Immediately after Sunday morning worship, all are welcome to jump on Zoom for a digital coffee hour and fellowship time with your church family!
Zoom Meeting: 786 8620 8339
Password: stmatts
In-Person Worship Suspended For Time Being
The worship team at St. Matthews uses the "Current 7-Day Positivity Rate" (PCR Only) for Prince William County to make decisions regarding in-person worship. When the PCR rate is at or above 10%, we will not offer in-person worship at St. Matthew's.
For the safety of our congregation members and with the expectation of high PCR rates continuing through the height of the flu season, we expect in-person worship to be suspended through mid-February. Livestream worship will continue as usual during this time at 10:00 AM every Sunday morning.
Governor Northam also put forth new restrictions on December 10th limiting in-person, inside and outside gatherings to 10 people or less. Although there is an exemption for religious worship services, St. Matthew's is following these recommended guidelines in all areas of ministry.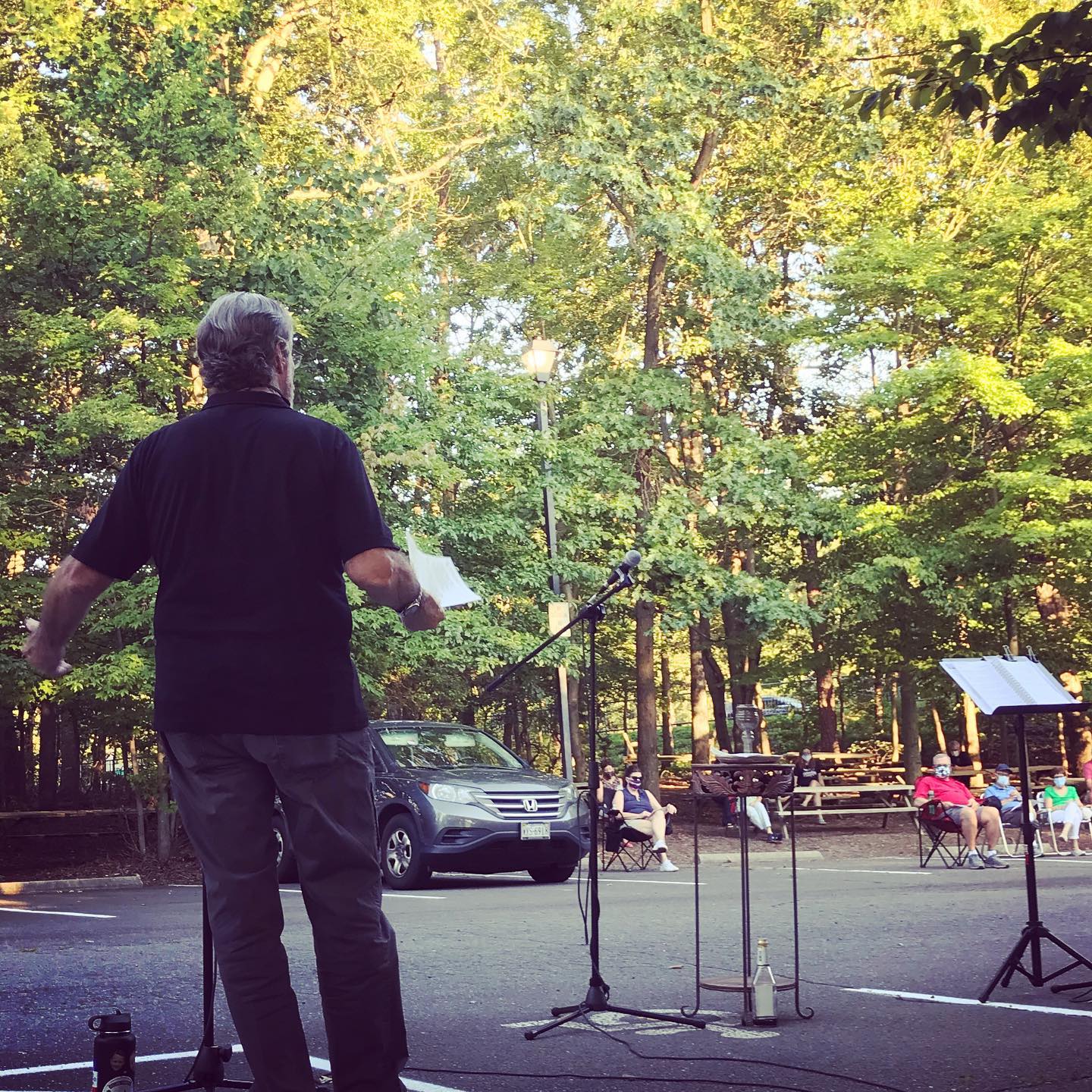 Share Your Prayer Concerns & Celebrations with Us!
Let us know how we can be praying with and for you, your loved ones and the world. All prayer requests submitted are completely private and only shared with our pastors.